Knife Sharpening
Set of 6 Knives £25
Extra Knives £3.00 each
Cleavers & Specialist Knives add .20p per blade inch
Tip or Heel Repair add £1.00
Removal of chips from the blade edge: Up to .20p per blade inch.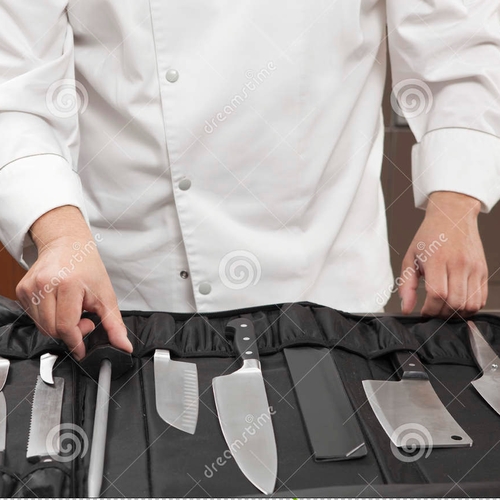 Commercial Service
Our commercial service is offered to restaurants, hotels, cafes, caterers & industrial kitchens.
We understand that a chefs knives are valued tools of the trade.
By using the latest technology we ensure that your knives receive a fast regrinding whilst removing as little material as possible.
Call Now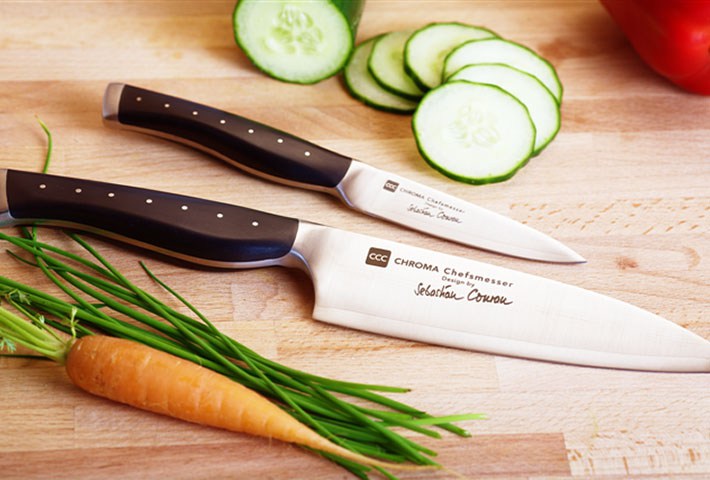 Domestic Service
We believe that the home cooks are just as important as commercial chefs.

With this in mind we offer our sharpening service to the domestic customer.

We will ensure your knives are as sharp as the day your bought them.

Rather then replacing your knives on a regular basis have them sharpened by a professional sharpener instead!
Call Now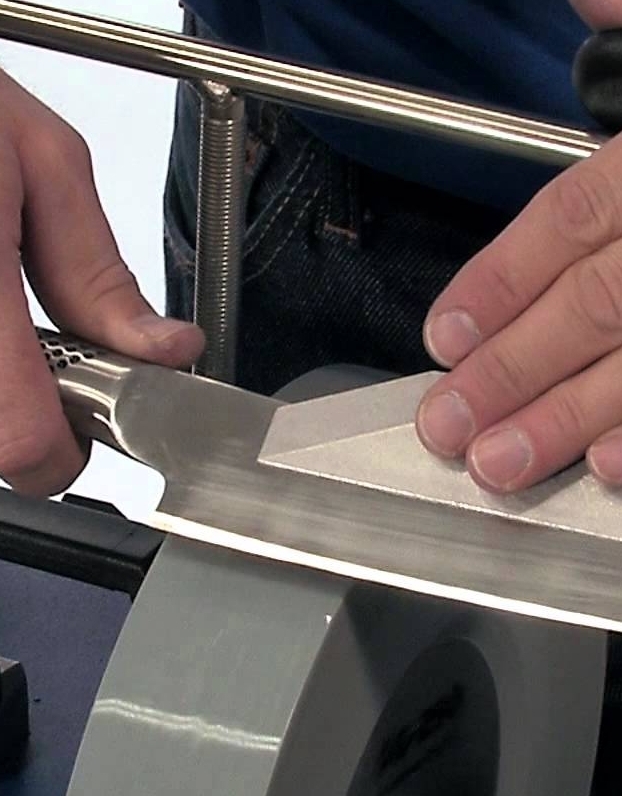 Damaged Knives
We use a 3 step system. Grinding, honing and polishing to re-profile knives that are damaged by chips or broken tips.

Each process is slow, starting with a Whetstone, then on to our Tapered Spiral Interlock grinding machine and finishing off with leather honing and polishing.

By keeping the blade cool and producing a 30 degree angle the restored knife ends up with a longer lasting cutting edge.
Call Now
Standard Service Area
WA1, WA2, WA3, WA4, WA5, WA13, WA14, WA15, WA16, M31, M33, M41, M44
Appleton Thorn, Altrincham, Ashton upon Mersey, Bowdon, Broadheath, Cadishead, Carrington, Dunham, Flixton, Grappenhall, Hale, Halebarns, Irlam, Knutsford, Latchford, Lymm, Mobberley, Partington, Sale, Stockton Heath, Thelwall, Timperley, Urmston, Warburton, Warrington.